Large Spare Parts
Great Wall Steel Casting can custom large spare parts,such as Grinding roller of vertical mill,Cast steel node,Grinding table of vertical mill,Girth gear for kiln,Kiln tyre,Kiln support roller etc.We cast 1-150t large equipment parts according to your demand or drawing size.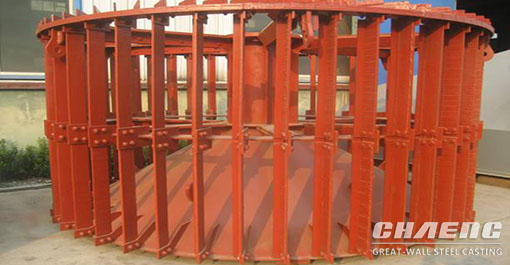 Vertical roller mill separator can be summarized as: "decentralized", "classification", "collection." Dispersion means materials that enter the separator should throw off as much as possible.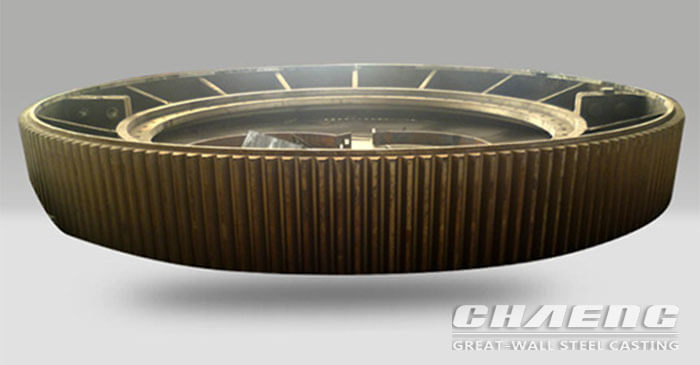 Girth gear is also called gear ring or gear wheel, CHAENG customizes girth gear for rotary kiln and ball mill according to customers ' drawings. Diameter: larger than 2m.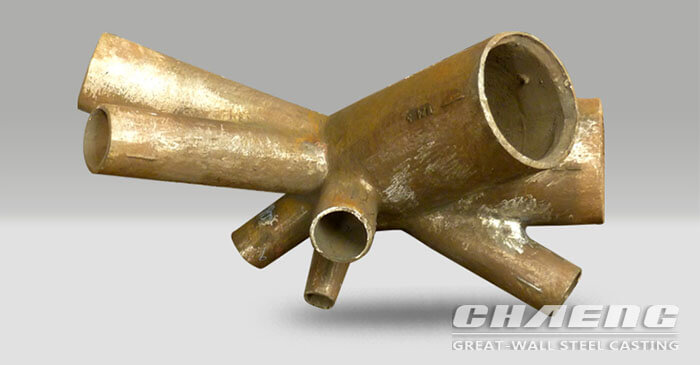 Cast steel node,also called cast steel Joint or Steel support node,now is widely used in large span space pipe truss of steel structure due to its excellent properties.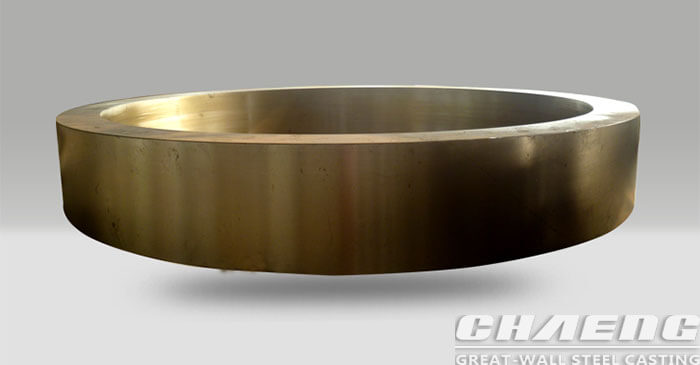 Kiln tyre, also called rolling ring, is one important part of rotary kiln. Great Wall Steel Casting supplies rotary kiln tyre according to customers' drawings.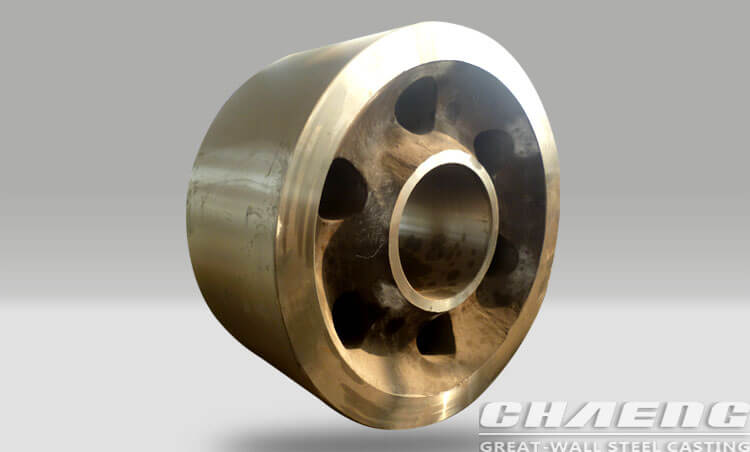 Support roller(support wheel)bears the whole weight of rotary kiln (including barrel, inside bricks, heat exchange device inside kiln, raw material, rolling ring, gear ring).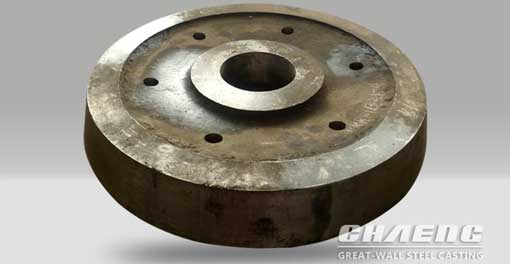 Our riding wheel is made from ZG55 and ZG42CrMo. This kind of material can guarantee the quality and and good continuous operation performance of riding wheel.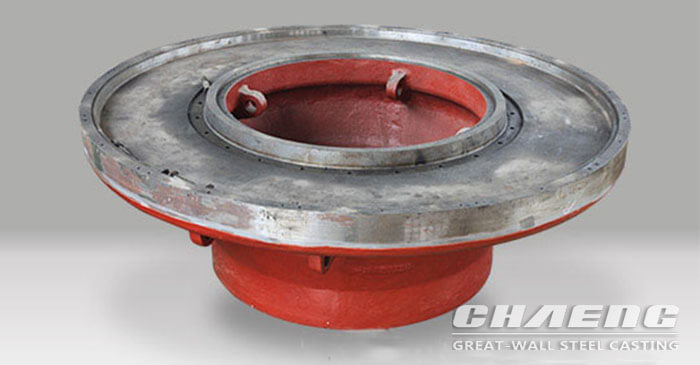 Grinding table is one of key parts of vertical roller mill. It includes drag rings, lining plate and base.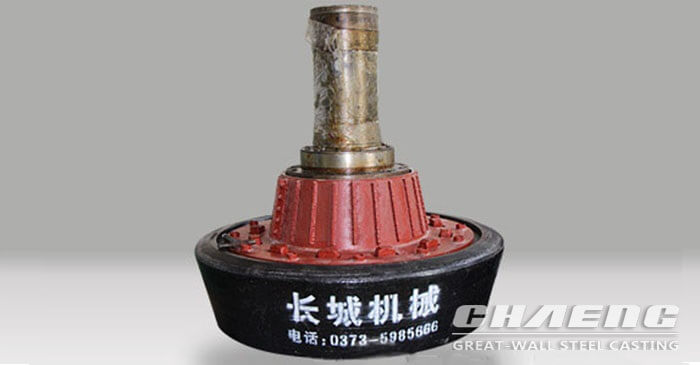 Grinding roller is core part of vertical mill. Great Wall Steel Casting can provide customized service according to customers' different processing requirements.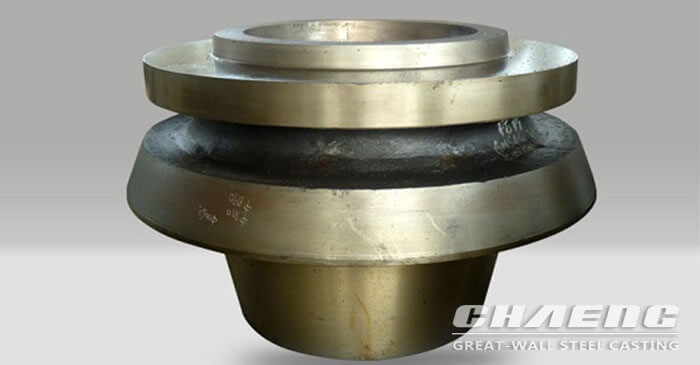 Wheel hub is the core part of grinding roller assembly. The roller cover is fixed on the hub, and the hub is installed on roller shaft, which forms the grinding roller assembly.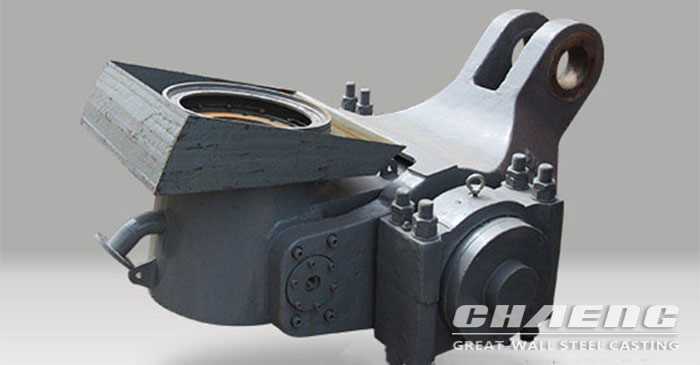 Vertical mill rocker is one of key components of vertical grinding mill. It includes upper rocker, down rocker, rocker shaft, bearing, bearing seat, etc.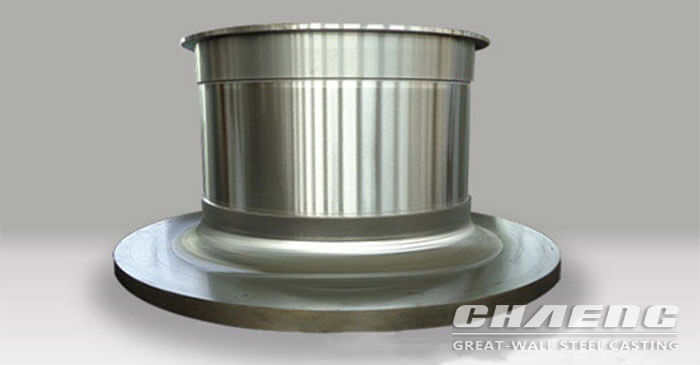 Ball mill trunnion (ball mill hallow shaft) is an important part to load the ball mill rotary body. CHAENG is one of the largest Chinese casting companies capable of producing high quality ball mill t