Many batches of steel castings, such as ball mill head, slag pots, rolling mill housings, girth gears, etc., were sent to different provinces in China.
As a large-scale foundry factory integrating optimization design, analysis and simulation, product casting, component processing, component equipment, and finished product delivery, the cumulative output value of CHAENG (Great Wall Casting) in 2022 will increase by 30% year-on-year, and orders will be placed in January 2023 The record high has laid a solid foundation for the achievement of the annual target.
In January, the delivery of steel castings in the metallurgical and building materials industries is the main focus. Popular products include exported slag pots, rolling mill housings, girth gears, etc., which are also the long-standing superior products of CHAENG.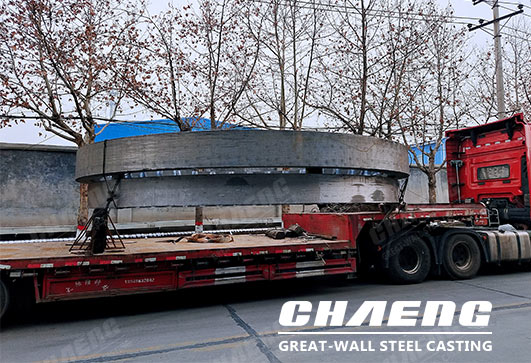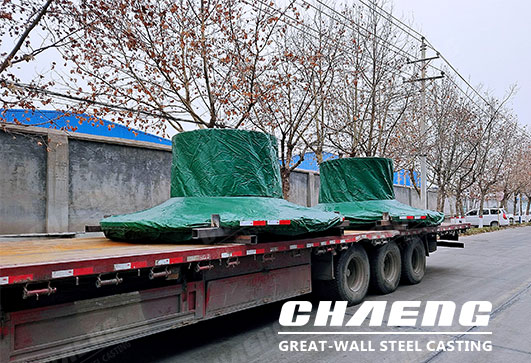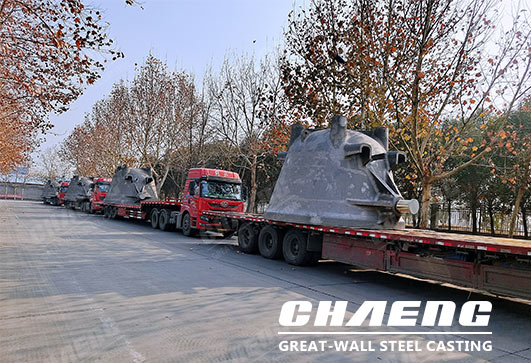 In addition to the metallurgy and building materials industries, CHAENG is also continuously cultivating in the shipbuilding, thermal power, and other industries, and has also reached in-depth cooperation with many customers in recent years.