CHAENG moving beam for ceramic machine is popular in Italy
23 Oct 2017 UTC+8 Views:
Product name: Moving beam, base
Material: ZG270-500
Exported to: Italy
Applicable equipment: Ceramic machine, press machine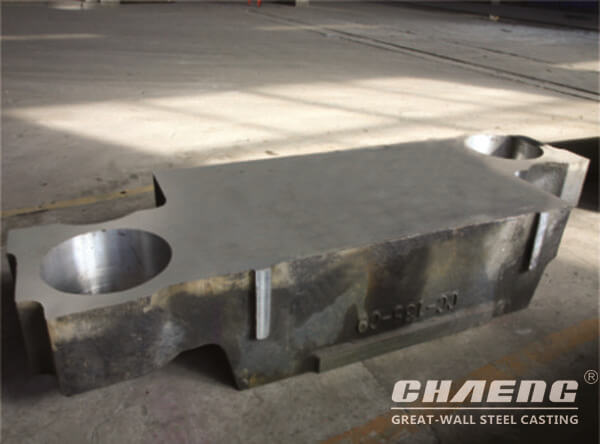 One building material machinery company from Italy needed a batch of movable beam and 0305 base parts for its ceramic machinery manufacture. After the investigation on several casting factories, the company chose CHAENG (Great Wall Steel Casting) as a long-term partner. CHAENG has successfully provided high-quality movable beam and 0305 base parts for this comapny, and received highly positive feedback.
CHAENG uses a unique heat treatment technology, so that the beam and the base structure were optimized, the hardness was improved, wear resistance and impact resistance were enhanced.
Use high-strength steel material, to ensure the long-term stable operation and prolong the service life of the parts.